Luke 18:1-8
Pray Always by Rev. Jerome A. Magat
Reprinted with permission of "The Arlington Catholic Herald"
Home Page
To Sunday Gospel Reflections Index
Luke writes to explain that
Christ came to save everyone.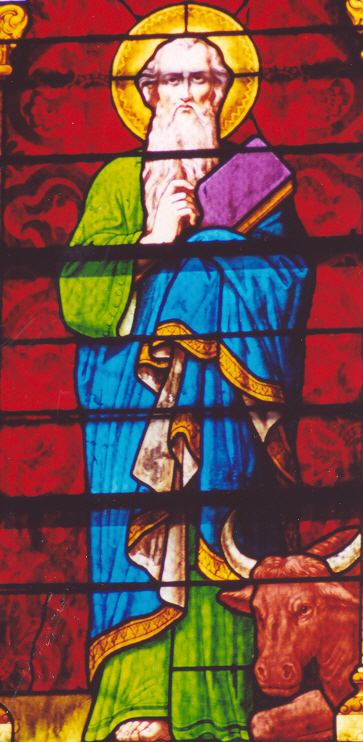 Jesus told his disciples a parable about the necessity for them to pray always without becoming weary. He said, "There was a judge in a certain town who neither feared God nor respected any human being. And a widow in that town used to come to him and say, 'Render a just decision for me against my adversary.' For a long time the judge was unwilling, but eventually he thought, 'While it is true that I neither fear God nor respect any human being, because this widow keeps bothering me I shall deliver a just decision for her lest she finally come and strike me.'" The Lord said, "Pay attention to what the dishonest judge says. Will not God then secure the rights of his chosen ones who call out to him day and night? Will he be slow to answer them? I tell you, he will see to it that justice is done for them speedily. But when the Son of Man comes, will he find faith on earth?"
Jesus exhorts His disciples to pray always without becoming weary. In order to avoid the weariness that often accompanies the experience of praying always, we do well to consider several dispositions that can assist us in our resolve to follow the Lord's exhortation.
First, we must realize what prayer is. The saints can assist us in forming a reliable definition. Blessed Teresa of Calcutta used to say that prayer is to the soul what air is to the body. If we take away prayer, the soul suffocates, just as a body deprived of air perishes. St. Teresa of Avila once remarked that prayer is turning to the One who looks upon us with love. The Catechism of the Catholic Church describes prayer as "the raising of one's mind and heart to God, or the petition of good things from him in accord with his will. It is always the gift of God who comes to encounter man." In effect, prayer is the personal and living encounter with God. It is a gift from God rooted in love. When we truly love another person, it is difficult to grow weary of him. In fact, we always look forward to our next encounter with him and when we are with him, we do not want to be apart from him because we desire to love and to be loved. Hence, prayer is relational.
Second, we must avoid reducing prayer to mere supplication. Among the general categories of prayer, supplication is the last of the four types of prayer. Adoration, contrition and thanksgiving are the first three forms. Even when we make our petitions, the Catechism's definition clarifies how this ought to be done. We are to ask good things from God if they be in accord with His will. Many people become discouraged in prayer when they are led to believe that their prayers are not answered. They believe that God does not listen to them because He does not give them what they ask. The reality may be that God does listen to our prayers - it is the answer that we may not like. We can transform the third petition in the Our Father to, "They will be done, my way, on earth as it is in heaven." Thus, petitioning God, we ought to pray for the grace to cooperate with whatever He wants to bestow upon us, regardless of our preferences.
Third, we must learn to pray in faith. With great concern, Jesus asks that when He returns in glory, "Will he find faith on earth?" Faith is not a feeling. Rather, it is an act of the intellect, moved by the will in charity to an objective reality (God) beyond ourselves. The Catechism explains that faith is the first of the three theological virtues, which resides in the intellect, by which we "believe in God all that he has revealed to us and that the Church proposes for our belief because God is Truth itself. By faith, the human person freely commits himself to God." Our faith in God must be more than a mere intellectual grasp of doctrine. Rather, it must be a living and personal encounter with the Lord whereby we freely submit our intellect and our will to the One who gazes upon us with love and invites to respond to Him in the same way. Jesus is not seeking persons who can simply make sense of the doctrines of the Church. Instead, He seeks true believers because believers are lovers of God.
With the aforementioned dispositions, we may be able to persevere in prayer, realizing that authentic prayer implies an authentic relationship with the One who loves us more than we love ourselves and who gently moves us to a more frequent and perfect raising our our minds and hearts to Him, who is love.
Please consider a tax deductible gift to support this web site.
Home Page
Top
To Sunday Gospel Reflections Index